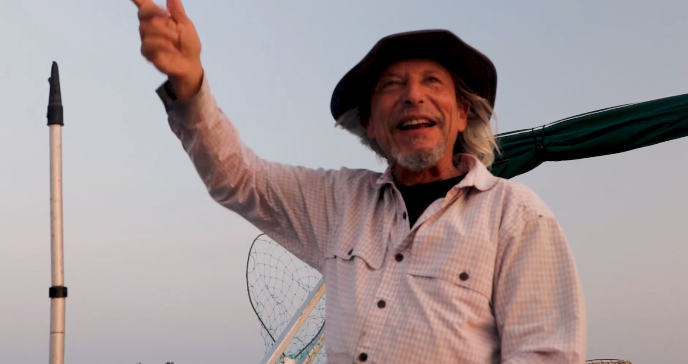 Hands On Eco-Expedition
Captain Barry's Back Bay Cruises
Hands On, Feet Wet - ALL YOUR SENSES Fun
Captain Barry's Back Bay Cruises is an INTERACTIVE skill building experience.  We are a FLOATING CLASSROOM and RESEARCH VESSEL.
Dig in the mud for sea creatures at a sandbar
Pull Crab Pots and identify and see today's catch
Hold a Crab without getting pinched!
Navigate to Shell Island to collect shells
Hunt for jellyfish
Haul in the trawler net
Harvest and get a taste of Chincoteague's famous Salt Oysters
Identify the many birds
Your Guide: Capt. Barry has been called the "Indiana Jones of Chincoteague". Captain Barry has been operating his eco-tours for more than 25 years. Forbes Magazine describes Captain Barry as, "a whirlwind of energy and an encyclopedia of Chincoteague wildlife. He keeps the tours limited to six, so he can "crawl around on his hands and knees" with every passenger."
Tours run for two hours. Reservations are required.
Adults: $55.00. Kids under 12: $45.00
Cash or personal checks are accepted. No credit cards.
6 Passengers Max Per Cruise (Bathroom on Board)
757-336-6508